New Ground Emerging Leaders' Day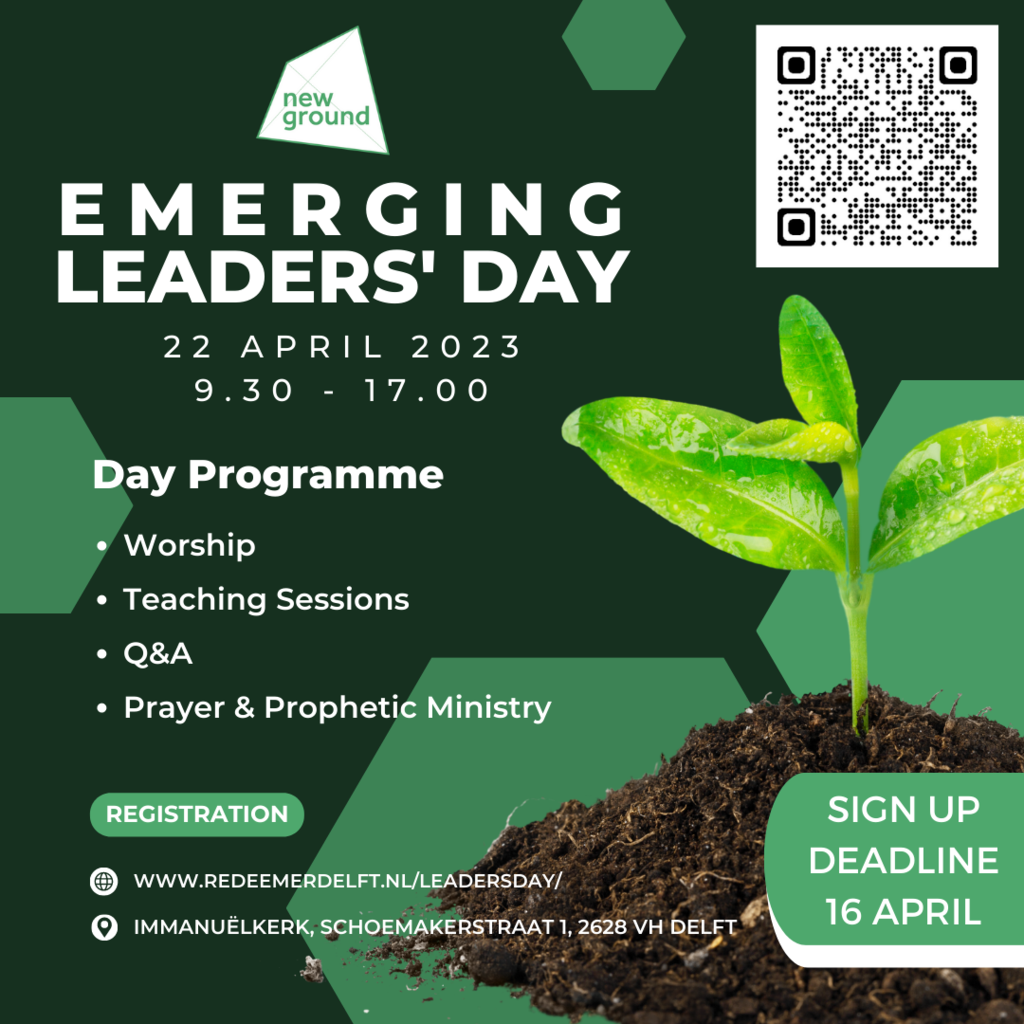 Saturday, 22 April 2023

09:30 - 17:00

Immanuelkerk
About
We are hosting a day of worship, teaching and equipping for people who are just stepping into or stepping up in leadership in their local church. We will be hearing from Dave and Liz Holden the seasoned leaders of the New Ground family of churches along with church leaders others on how to lead others like Jesus without being overwhelmed by the burden. The day will be closed with a time for Q&A and a opportunity for prayer and prophetic ministry. Lunch will be provided.
Day Overview (TBC)
Session 1 will be on the vision for leadership. Why would anyone want to lead in the Kingdom and the church?
Session 2 will be on God's calling and empowering and why you can be confident in taking up leadership.
Session 3 will look at how to carry the responsibility of leadership healthily without being overwhelmed.
Session 4 will be a Q&A session.
Parking Information can be checked here:
Parkeren bij Schoemakerstraat - Overzichtskaart met parkeeradvies! (prettigparkeren.nl)
Please indicate which church you are from when signing up as they will be contributing to your costs (venue and lunch).
Location
Immanuelkerk Schoemakerstraat 1, 2628 VH Delft
Info This event has now passed.